Mobile devices help to monitor and ensure the safety of relatives, friends and cargo on a daily basis. Our app will help you do that. By installing app geolocation service
GrabGEO
, you will be able to receive detailed information about the location and movement of group members.
Geolocation service
GrabGEO
allows you to create two types of groups: teams or community.
TEAM
Teams are a group of users with a group owner, where the group tracking capabilities are regulated by policies. This type of group will be useful for courier companies and cargo tracking.
COMMUNITY
A community where all users have equal rights to view geodata. The community is convenient for families or groups going on a tourist trip.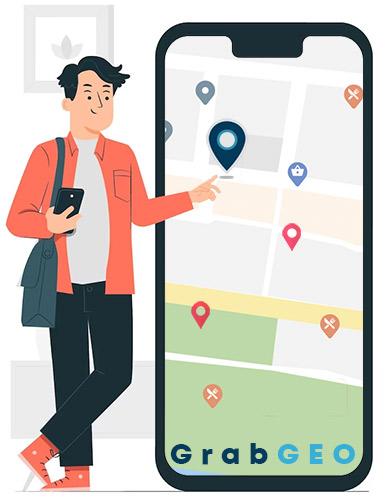 Examples using GrabGEO
Tracking couriers (you are the boss)
Tracking the location of children, relatives, friends and loved ones
Tourist guide mode (tracking tourists in a group)
Viewing routes that the user has passed (you and other members of the group)
Tracking the location of GPS Watches for Kids
Courier tracking (if a delivery is coming to you, you always know where it is in order to calculate the optimal arrival time and not sit at home and wait for them for hours), but at the same time, the courier must also have an application installed that will transmit data about its location
As well as other features ...
Geolocation service GrabGEO